The program covers frontier topics in sustainability that are demanded in practice but not covered anywhere else.

Participants can choose to join one or more modules.

The fifth module on 'Biodiversity' will be conducted between 02-06 May 2022.

Participants who missed registering for the previous modules (Module 1 to 4) and are interested in securing the 6-module program certificate on 'Competence in Sustainability' can still join the course at a discounted fee. For more details, visit the FAQ section below or write to prashant.kokil@emcentre.com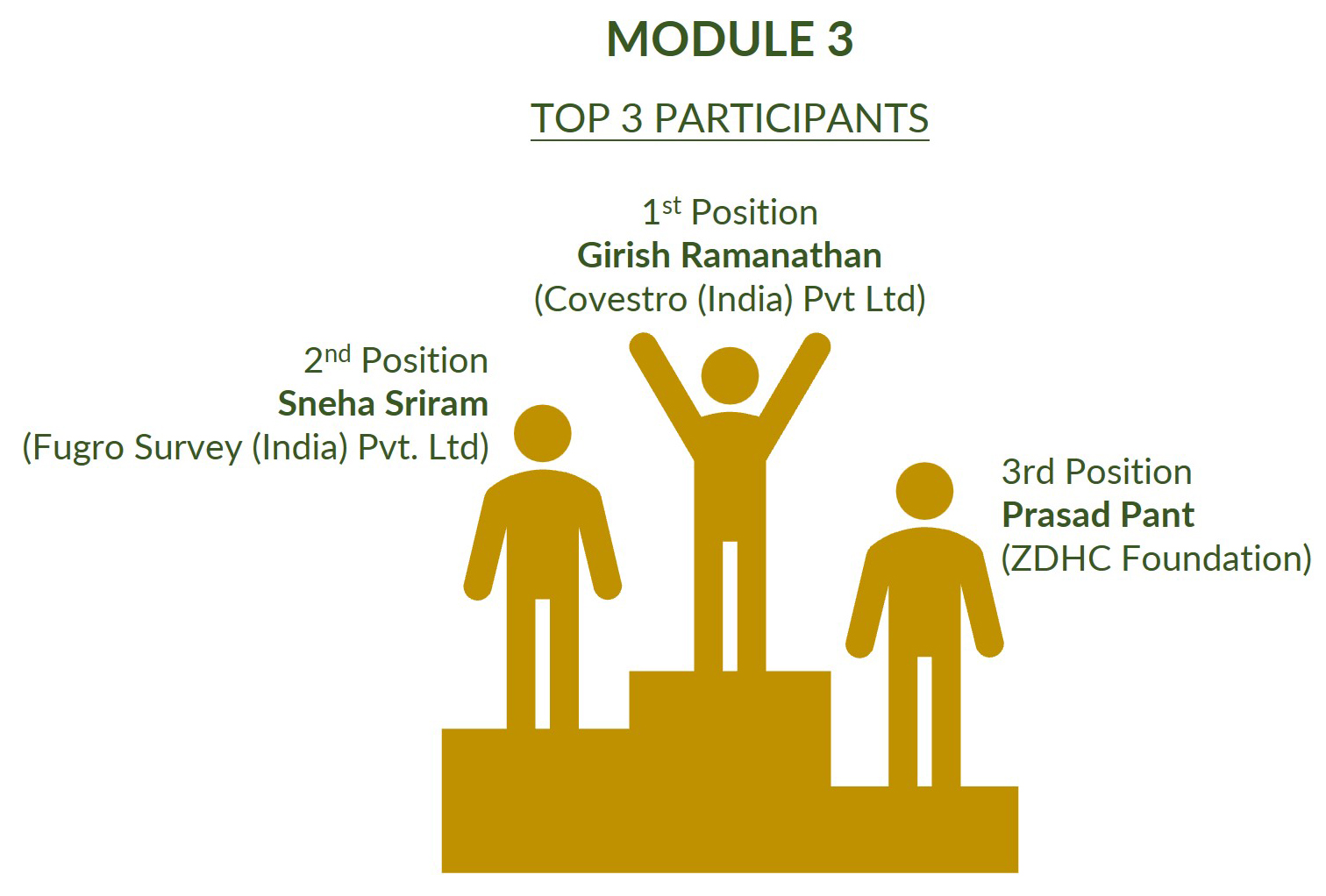 Program Fee Structure
Participant Category
Fees per Module (INR)*
Discounted Fee for entire Program (INR)**
Regular Participant
10,000/-
45,000/-
NITIE Student/ Alumni or EMC Intern/ Alumni
9,000/-
40,000/-
For Corporate or Bulk Registrations at Discounted Price**
Contact Mr Prashant Kokil at prashant.kokil@emcentre.com M: +91 92232 76278

*Fees exclusive of GST. Please note that Module 1 to 4 will now be available only in a self-paced learning format. Module 5 and 6 can be attended live.

**Corporate can buy registrations in bulk and utilize them to depute staff to the modules of their interest. Thus, this provision will allow a flexibility in building the capacity of team on various topics and on a need basis. So, the same person need not attend all the six modules.
Program Highlights
Knowledge on frontier topics for professionals who want to make a career in sustainability or are inter-disciplinary knowledge seekers
Improve your performance towards addressing complex and contemporary issues
Become a Certified Sustainability Professional
Get 360° perspective around Sustainability
Network with peers and access to esteemed speakers
Career growth
Program Outline
Module 1: Essentials of Environmental Compliance (August 2021)
Module 2: Sustainability: Going Beyond Compliance (October 2021)
Module 3: Circular Economy (December 2021)
Module 4: Climate Change (February 2022)
Module 5: Biodiversity (April 2022)
Module 6: Environmental, Social and Governance (Data, Indicators and Rating) (June 2022)

Director, Ekonnect Knowledge Foundation
Executive President, Environmental Management Centre LLP

Professor, Sustainability Management, National Institute of Industrial Engineering (NITIE)

Program Coordinator, Certificate Program on Sustainability
Associate, Environmental Management Centre, LLP
National & International experts from industry and academia
Each session to include a faculty from academia, industry/practice and a faculty bringing international experience
Click here to view the list of speakers
6 Modules conducted over a year
Each Module conducted over a week
Training on frontier topics
Access to curated resources
Flexibility to select one or more modules
Eminent faculty
Equal emphasis on case studies, group work and home assignments
Use of interactive tools for participant engagement and groupwork activities
Online course evaluation and experience sharing for each module
How can I attend all 6 Modules now to secure the 'Certificate of Competence in Sustainability'?
What will be the session timings?
How will the sessions be conducted?
What are the system requirements to attend the online sessions?
Information on e-Certificates
Assignment Review and Feedback
Participant Recognition based on Performance