The Circular Economy Challenge 2020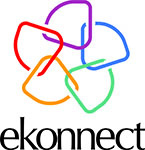 Government of India has recognized Circular Economy (CE) as an important strategy to meet the Sustainable Development Goals (SDGs). NITI Aayog has been spearheading India's CE Agenda. The Ministry of Environment, Forests and Climate Change has drafted National Resource Efficiency Policy. State of Goa has formulated a CE Action Plan. The European Union's Resource Efficiency Initiative (EU-REI) is playing an important catalytic role on all above.
In the COVID-19 pandemic, CE will play an important role by guiding the businesses to identify alternatives minimizing the consumption and transportation of resources, increasing resource use efficiency and building resilience. In addition, a CE approach will generate new jobs, offer opportunities for building skills, especially to the informal sector as well as migrant workers.
Innovation will however be the key. It is necessary that innovation in CE is promoted, recognized and supported, especially in young entrepreneurs.
Ekonnect Knowledge Foundation and EU-REI are pleased to announce the Circular Economy Challenge (CEC) with an aim to promote entrepreneurship in CE.
The Challenge invites innovative ideas focussing on technologies and business models on CE that can be scaled and replicated.
The CEC 2020 is open to applicants from India and the European Union (EU) encouraging cross-country collaboration. The shortlisted participants will be mentored by experts from India as well as the EU. The CEC 2020 will be concluded in December 2020.
IDEAS INVITED TO ADDRESS 3 CHALLENGES

Avoiding Single Use Plastic and Managing Safe Disposal in the wake of COVID-19

Extending Product Life - Innovative Repair and Refurbishing Services, Smart Waste Sorting and Cleaning Systems

Business models on Extended Producer Responsibility
SUBMIT YOUR IDEAS BY 31ST OCTOBER 2020 (23:59 IST)
Teams shortlisted for participating in mentoring and pitching session will be announced early November. Mentorship sessions will be conducted in November 2020. The pitching sessions will be held in December 2020.
Shortlisted teams will receive Mentorship to pitch their ideas to the jury consisting Indian and EU experts. The winning teams will receive Financial Assistance to further their Idea.
All participants will be given membership to join CEkonnect (www.cekonnect.net), a knowledge network operated by Ekonnect on Circular Economy
WHO SHOULD PARTICIPATE?
Students, Research Scholars and Young Professionals from India and EU

Age group 18-40

Team with 1 to 3 members
WHY SHOULD

YOU

PARTICIPATE?
Address some of the pressing problems arising due to COVID-19 pandemic

Contribute to innovative solutions that can be upscaled and replicated

Get Mentorship from Experts from India and European Union (EU) on preparing a Business Plan

Make new connections and Join CEkonnect's Knowledge Network on CE

Be a Winner to obtain financial assistance for taking ahead your ideas for implementation

Receive Certificate of Participation
The CEC 2020 will be conducted in three phases.
Phase I

will end with screening of applications and announcement of 30 shortlisted teams by October 31st.

Phase II

will consist of Mentorship Session, development of business plans by the 30 teams and evaluation of business plans by Ekonnect.

Phase III

will see shortlisted teams competing on the final day in a pitching session to be held in December 2020. Winners will be announced at the end of the pitching session. Dates will be announced shortly on this page.