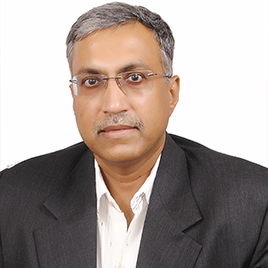 Alok Bhargava
An industry veteran with over 35 years of experience, Mr. Alok, till October 2018, headed the Nalanda Foundation that spearheaded CSR initiatives of the IL&FS Group. An alumnus of IIM Ahmedabad and IIT Delhi, Alok has steered organizational growth across various group companies at IL&FS, including businesses in the education and skills sectors. Now, a strategic management consultant and a social entrepreneur, he has focused specifically on social inclusion and corporate citizenship.
Under Mr. Alok's leadership, the Nalanda Foundation conceptualized and implemented holistic socio-economic development interventions across the country with a primary focus on livelihood centric programs for income enhancement and improving quality of life. In a short span of 5 years, the reach of the Foundation's activities extended to over 400,000 rural residents across 19 different geographies around the country.
Over 23 years with the IL&FS Group, he has been an Executive Director in IL&FS Investment Managers Limited, IL&FS Financial Services Limited and IL&FS Education and Technology Services Ltd (IETS). Mr. Alok was also on the Board of Directors of IL&FS group companies in the areas of Information Technology, Waste Management and Skills Development and Joint Ventures in e-governance and mobile number portability.
Prior to IL&FS, he was associated with Emerson Electric Co., 20th Century Finance Corporation and S. B. Billimoria & Co.