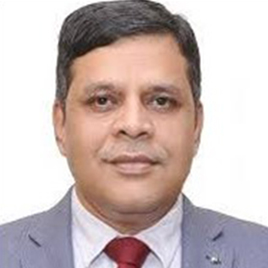 Dr. Ajay Deshpande
Dr. Ajay Deshpande is a senior environmental professional with more than 27 years' experience in environmental governance, environmental policy and planning and urban and industrial environment management. He has a 360-degree experience of working in various capacities such as consulting organisations, regulatory institutions, development organizations and agencies dealing with environmental review/justice.
Presently, Dr. Deshpande is working with Asian Development Bank as a part time Member of its Compliance Review Panel and is responsible for ensuring that the ADB financed projects are strictly following environment related ADB norms and procedures.
He is a former Expert Member, National Green Tribunal (NGT), India (2013-17) that is only third dedicated environmental justice delivery system in the world, responsible for original, special and appellate jurisdictions in the matters related to environment. He has worked with environmental regulator, Maharashtra Pollution Control Board (MPCB). Currently, he is an Adjunct Professor at IIT- Mumbai and is involved in academic activities at several reputed institutions. Dr. Deshpande is also a member of several committees on environmental governance and research of State and Central government.