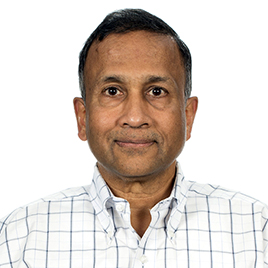 Panneer Selvam
Mr. Panneer Selvam has over 40 years of global experience in managing environmental and social risks/impacts from development projects in diverse sectors.
During his tenure with the World Bank for over 20 years and after his retirement in 2014, he has reviewed numerous projects financed by the World Bank and Asian Development Bank for compliance with environmental and social safeguards quality assurance and development effectiveness. He was a member of the core team for preparation of the operational policy on "Use of Borrower Systems", World Bank staff guidance notes on implementation of safeguard policies.
Panneer has led several country/sector/policy specific portfolio reviews to identify systemic issues/limitations and to develop pragmatic solutions to improve performance of environmental and social safeguards and effectiveness of projects funded by the World Bank.