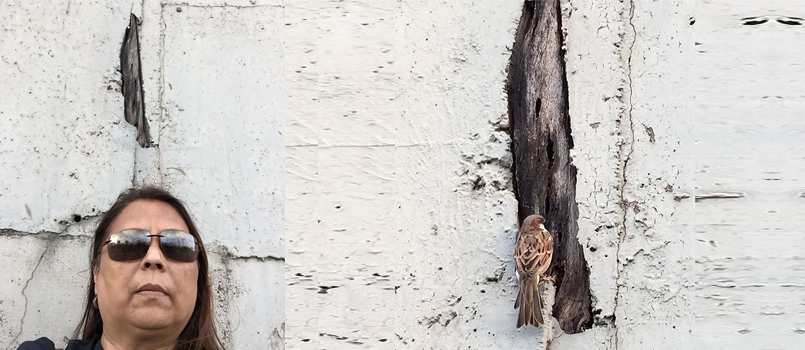 Caption/Sub-title: This tree has been sacrificed for construction. The bark still sticks out from the concrete and it still attracts the birds. If only it had a chance to live, there would be so much more flora and fauna.
Location: Opposite Somaiya Hospital, Sion
Email id: alma.castellino@gmail.com
Share with us a few things about yourself
Creative Director, Bay Leaf Integrated Communication systems. Interests are photography & cooking.
What made you participate in this contest?
I'm passionate about anything that is eco-friendly. We have only one earth. And need to protect it in any possible way
Would you like to become an ambassador for trees in our city?
Yes Definitely!