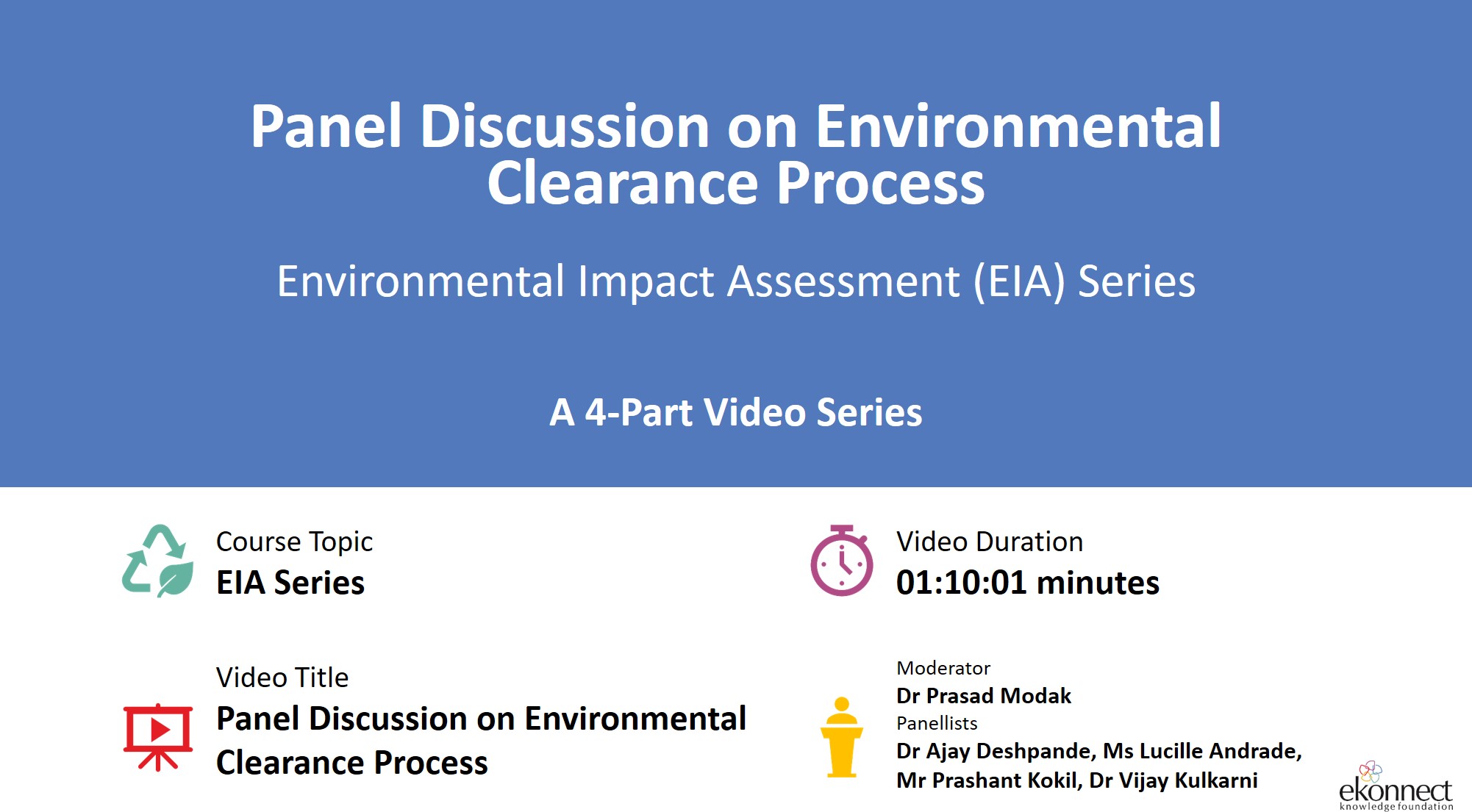 A panel discussion on Environmental Clearance Process in India was chaired by Dr. Prasad Modak (Executive President, Environmental Management Centre LLP and Director, Ekonnect Knowledge Foundation) on 22 April 2020. The webinar was a follow-up to the previous webinar on Environmental Management Plans (watch it here on https://www.youtube.com/watch?v=zS5JoWZ-9Js&t=78s).
The third webinar of the EIA Webinar Series was attended by over 110 environmental professionals.
Are you interested in attending such webinars? Get in touch with us!
You can reach Sivaranjani Subramanian via This email address is being protected from spambots. You need JavaScript enabled to view it.